Lifted from http://www.philstar.com/nation/2015/01/06/1410092/archdiocese-palo-ready-welcome-pope-francis
By Dennis Carcamo (philstar.com) | Updated January 6, 2015 – 5:41pm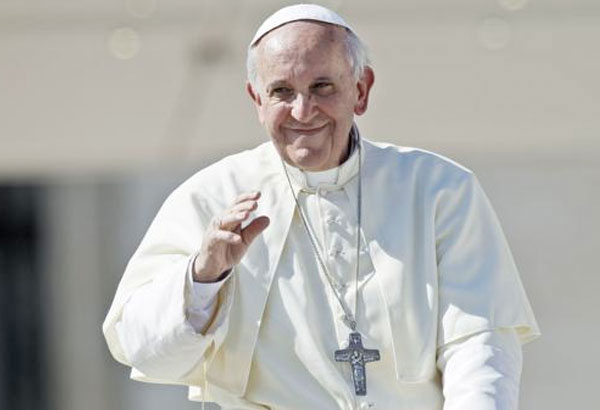 MANILA, Philippines – The Archdiocese of Palo, Leyte is ready for the upcoming visit of Pope Francis to the province on January 17, a Church official said on Tuesday.
Father Cris Militante, the media coordinator for the papal visit of the Archdiocese, said that it is "all systems go" as far as the program and the activities of the Pope when his Holiness arrives in Tacloban City.
Droves of faithful are expected to flock to Tacloban airport to see the highest leader of the Catholic Church despite the tight security to be implemented by the Philippine National Police (PNP) during the Pope's arrival, the prelate said.
"Nag-a-adjust na yung PNP kasi on the part of the Church, of course, we understand yung measure na kanilang ginagawa to secure the Holy Father. But also the PNP and other security who are involved of the security plan also acknowledge that the Holy Father will come to us, to our Archdiocese for pastoral and spiritual purpose, and to be close to the people…the Church and the security have to meet half way in order to make the visit memorable," Father Militante said.
The priest also reminded the millions of faithful of the messages of the Pope which are mercy and compassion.
"We are doing the physical preparation pero hindi natin dapat kalimutan ang spiritual preparation, all system go na tayo ngayon we are bracing ourselves. We are preparing for the apostolic journey sa Archdiocese of Palo and join us in praying that this event will come successful and memorable not only for the pilgrims but also for the Holy Father himself," Father Militante added.
One of the main purposes of Pope's visit to the province is for the Holy Father to see the condition of the millions who have been affected by supertyphoon Yolanda in 2013.